As small businesses, it is a priority for them to build their brand awareness, in order to gain interest and retain existing customers. However, they often rely on traditional forms of marketing, such as distributing flyers and outdoor advertising. As the world evolves, such methods are becoming increasingly outdated, and only bring in a limited amount of business. Hence, digital marketing has taken over, quickly becoming the most effective form of business marketing today.
In the wake of the pandemic, the internet has become an integral part of our lives. While Covid has subsided, digitalisation is here to stay. This is evident from our increasing reliance on everything digital. As such, digital marketing has become a vital strategy for businesses, allowing them an undeniably long reach to customers.
How Does Digital Marketing Help SMEs?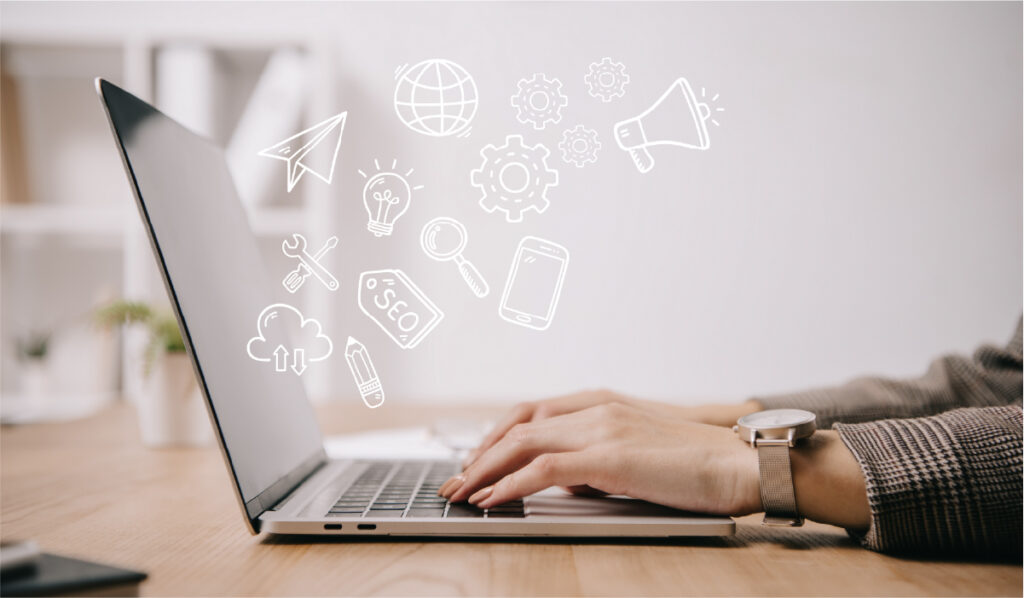 Here are just a few ways digital marketing benefits your business:
1. Increased Visibility and Reach
Most people spend a significant amount of time on the internet. Hence, digital advertising is the best way to gain the interest of a huge audience. Furthermore, a person looking for a product or service is likely to start their search on the internet. This greatly increases the visibility of any business.
There are many business marketing strategies you can make use of to increase your visibility and online presence. These include leveraging on the power of social media marketing on platforms for advertising, search engine optimisation by using strategic keywords, google ads and implementing targeted email marketing campaigns. Such strategies help businesses to ensure that their offerings are easily accessible by a wide range of customers.
2. Gain Insights with Data
Digital marketing is highly data-driven. Through it, business owners can analyse the performance of their campaigns and gain insights on consumer behaviour. You can even extract information on how customers use your website, and how well they respond to your advertisements on platforms such as Google Analytics. With such knowledge, you can make informed decisions and improve your marketing strategies.
This greatly improves customer satisfaction and brand loyalty, as you can cater campaigns to the needs and interests of your consumers. In addition, effectively grabbing the attention of potential customers will lead to higher conversion rates, and thus higher sales.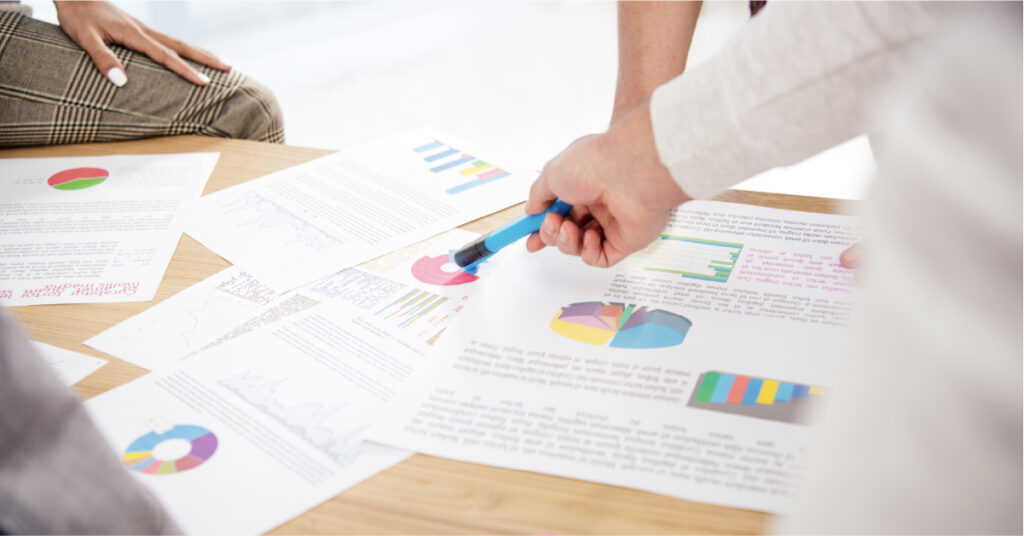 3. Competitive Advantage
Adopting digital marketing can give your business a competitive advantage over those who have yet to embrace it. However, many small businesses still use traditional forms of marketing, which puts them at risk of being left behind.
Gradually, digital marketing is moving into the limelight and attracting the attention of business owners everywhere. Therefore, it is important that you keep up with the latest trends, lest you fall behind your competitors. Find out what strategies they use, analyse their strengths and weaknesses, and do better.
Funding For Digital Marketing
SMEs have small budgets, and are often unable to spend much on marketing. However, this does not mean that you should give up on digital marketing for your business. It is an investment that will prove worthwhile in the long run, and determine the fate of your business. Don't sabotage your business potential by skipping this essential step. Instead, look for alternative sources of funding, such as Poss. With simple borrowing requirements and transparent fees, you can obtain additional financing from us. Contact us for more information, and focus on effectively growing your business without any worries.