Upon successful submission of your business loan application, we will revert back to you on the results within 48 hours. You will receive an email requesting for digital signature(s), outlining the offer, including but not limited to approved loan quantum, pricing, tenure, due dates and monthly repayments.
Step 1: Check for your business loan agreement
Firstly, check your mailbox for an email from Poss Investments <contact@poss.sg> and you will see the below. Click on "Start Signing" accordingly.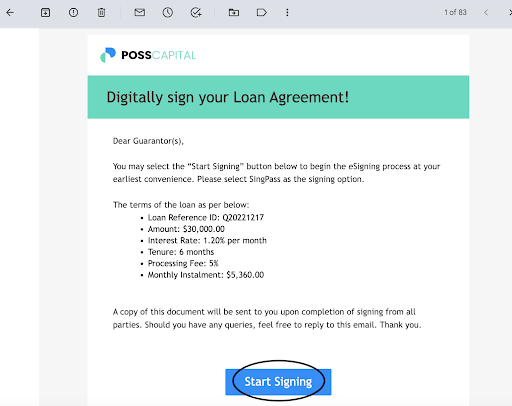 Step 2: Click on "Proceed to document"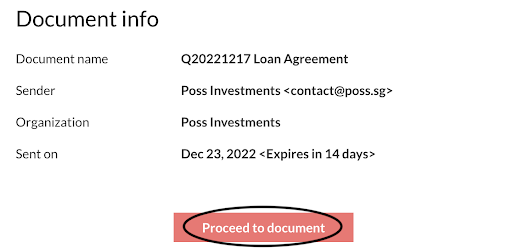 Step 3: Accept the Electronic Record and Signature Disclose
Read the disclosure before checking checkbox. Then, click on "Accept & Continue" to begin signing your business loan agreement.

Step 4: Click on the required 'Signature' fields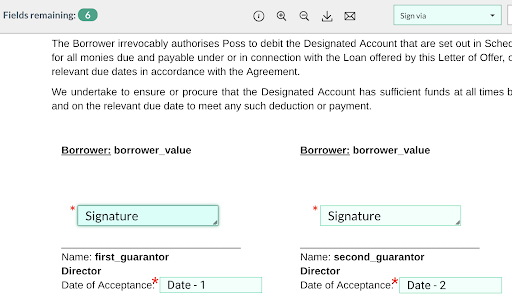 Step 5: Choose your signing method
You can choose to type or draw out a signature and click "Ok" once done. Ensure that you have signed on all signature fields under Acceptance, including the Board Resolution (Annexure 2) for guarantors and directors respectively.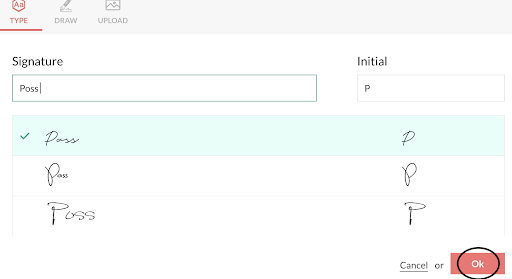 Step 6: Sign your business loan via Singpass
Once all the signature fields are signed and dates are filled in, select Sign via Singpass to continue.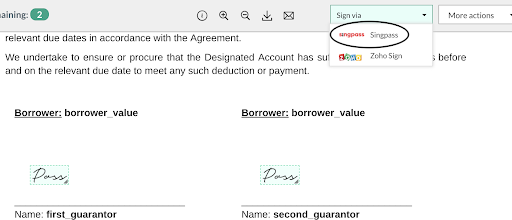 Step 7: Take out your mobile device
A QR code will appear and you will need to open up Singpass app on your mobile device.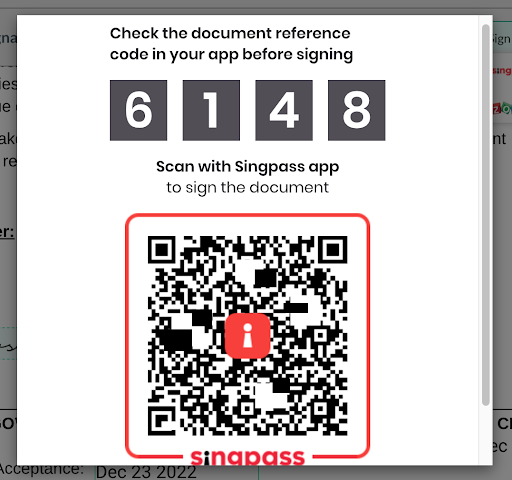 Step 8: Scan the QR Code
Click "Scan" on the bottom of your screen, then click on "Sign" subsequently.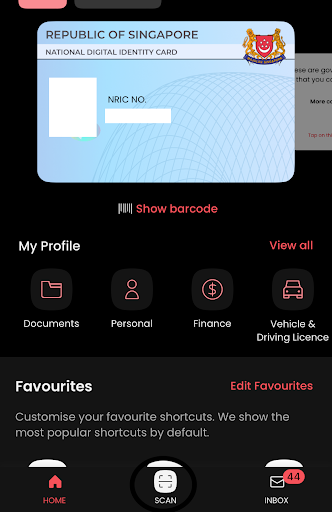 Once the above is finally done, your Zoho Sign web page will load and the screen below will appear. That means that the signing is therefore done and you will receive a copy of the business loan agreement sent to your email. Alternatively, you can choose to download the document immediately.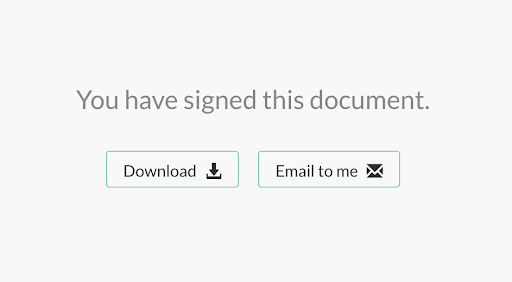 Step 9: Receive your Quik business loan
We will disburse the funds into your main operating account within 24 hours of the completion of the loan agreement and after receiving the necessary post-dated cheques, GIRO or eGIRO arrangements. Feel free to contact us if you require any further assistance or visit our blog for more business financing content.